Jim Weinberg Appointed as Senior Design Consultant for New Areu Bros. Studio
January 12, 2019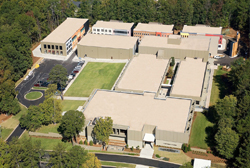 A new film company led by the former president of Tyler Perry Studios purchased the Atlanta film mogul's former 57-acre complex in southwest Atlanta.
Areu Bros. in a news release said the company finalized the purchase earlier this month of Tyler Perry's former studio complex — a 205,751 square-foot studio located at 2769 Continental Colony Parkway SW, plus a 24-acre site with approximately 33 acres of excess land, totaling 56.61 acres.
Jim Weinberg has been selected as Senior Design Consultant for Areu Bros. Studio.  Jim's role under this title will be as a consultant providing critical leadership as well as his talented experience in helping Areu Bros. with services to include various facets of design and new development at the Studio.
Read More from the Atlanta Business Chronicle…